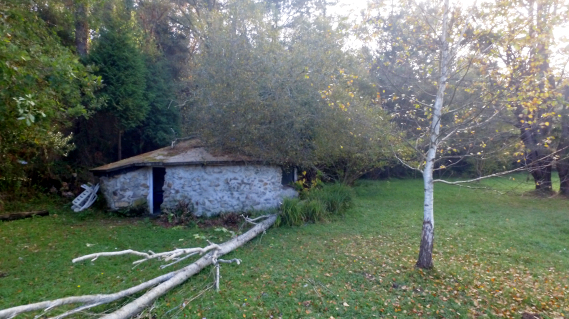 Storm damage to a unique hut
SCOPE: Aerial photography
DATE: October 2021
PLACE: San Sebastian, Gipuzkoa
CLIENT: Individual
PROJECT DEFINITION: Damage inspection
SCOPE OF THE PROJECT
A storm in October, 2020 storm left numerous fallen trees on a rural property located in the neighbourhood of Igeldo in San Sebastian. Numerous trees of up to 20m in height fell, causing structural damage of a singular hut and hindering access to carry out a safe assessment. The use of a drone was used to perform a visual inspection of the damage and to make an initial assessment of the risks associated with its removal.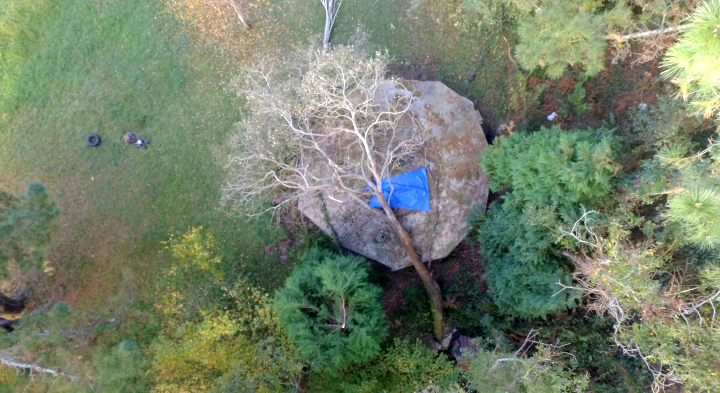 RESULTS
The initial flight included more than 50 aerial photos. The photos showed that the tree resting on the roof caused fractures of more than 2 meters in length in the reinforced concrete, as well as several points where the branches broke through the fiberglass plates. Arborists and builders used the images to make an initial assessment of the risks and costs associated with their removal and repair. The subsequent flight documented and verified the repairs.
BENEFITS FOR THE ARBORICULTURE SECTOR
In the arboriculture sector, drone inspections result in efficient and cost-effective assessments. Using drone and GIS technology together can provide information such as canopy heights, volumes, pest, disease and rot assessments. Other benefits include a reduction in costs associated with the displacement of transporting machinery, better access , as well as being an essential tool for carrying out inventories and reports.