a wide range
of solutions
services
Passion for projects related to the natural environment and sustainable urban development
More than 15 years of experience working with public institutions, the education sector and interdisciplinary architecture, engineering and landscaping teams, we bring experience and vision to all projects
Maps
Creation of intuitive and attractive custom maps in various formats for brochures, books, presentations, industry reports and websites.
Análisis Espacial
At Mapatek we use GIS technology (Geographic Information Systems) to organize and analyze layers of information for visualization and to identify spatial solutions.
Servicios aéreos
At Mapatek we use drones to take aerial photographs, as well as to generate maps, perform topography work, inspections and images for communication and marketing
LIDAR terrestre
We have the technology of LIDAR systems, for the creation of documentation and high definition images for technical projects.
Maps
Maps are a fundamental element of visual communication to transmit any type of spatial information. Through the maps, the relationship between objects, regions, themes or spaces can be visually synthesized, for example (points of interest, territorial limits, distribution of categories, characteristics of the earth's surface…).
Mapatek's goal is for a map to express spatial information clearly and be able to convey its visualization clearly. Among others, we do: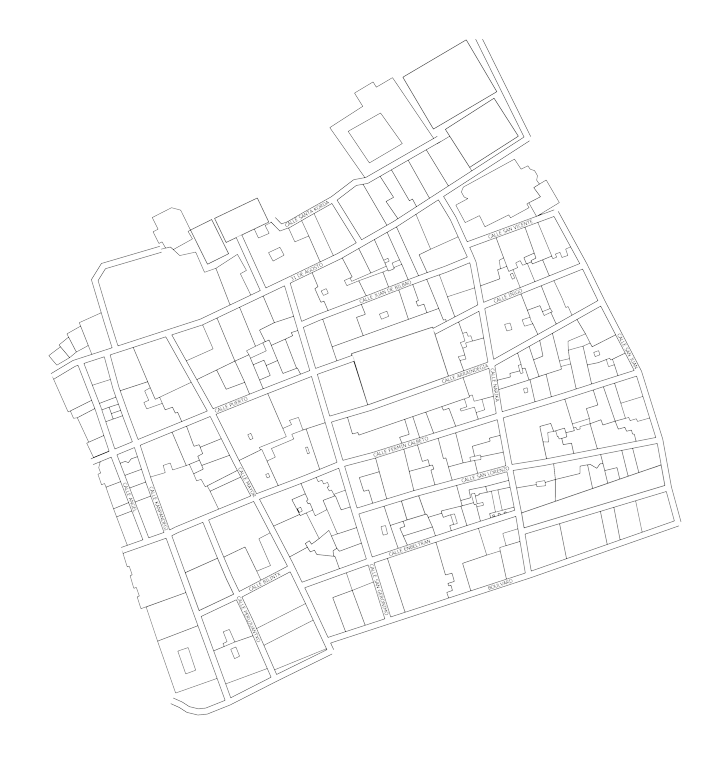 Cartographic conceptualization of educational material
Representation of parks, gardens and natural spaces
Directional and informative plans for tourism or cultural events
Expeditions, routes and trails
Visual representation of scientific analyzes
Heritage and natural maps
Digitization and georeferencing of old maps
Design of base maps for different projects and presentations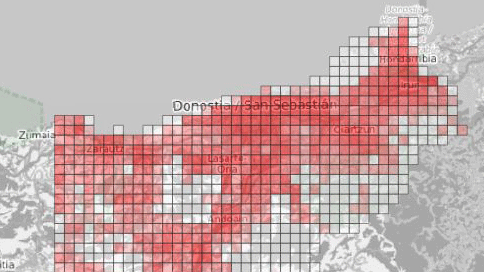 Spatial Analysis
GIS technology provides an analytical and functional framework for organizing, communicating and understanding data in a spatial relationship. The result is a process that highlights the relationships between place and data. In this way, it presents us with new perspectives and solutions to address design, communication and management challenges. We carry out projects in different areas:
The integration of sustainable criteria in the design process, such as mapping for BREEAM / LEED environmental certifications
Vegetation suitability assessments in landscaping and gardening projects
Research and prediction of maintenance costs for outdoor spaces
Realization of support cartography for CMMS for an integrated management of assets and real estate (supply networks, manholes and facility cabinets, trees, street furniture, lighting, fences, roads, etc…)
Compilation of documentation from public administrations for projects, such as cadastral assets, limits and municipal planning, SIGPAC…
Unification and normalization of demographic, economic and social data with their spatial environment
Transformation of CAD drawings to vector / shape format
Visibility and light analysis (line of sight studies, visual basins, shadow projection…)
Cartographic representation of GPS data and other tracking technologies
Environmental management and impact mapping (changes in land use, landscape fragmentation, ecological corridors, flora and fauna…)
Mobility research for outdoor sports and leisure (least cost path analysis, trail planning…)
Mobility analysis (travel times, assessment of infrastructure for pedestrians and cyclists, universal accessibility…)
Creation of 'thematic' and visual content to support the communication of journalism articles ('geo journalism')
Georeferencing of historical images to observe changes in the landscape
air services
Through advances in drone technology and photogrammetry, a simple aerial photo now becomes a powerful design and planning resource.
Thanks to this technology, we can marry visual information with topographical information and transform it into a range of solutions for the architecture, landscape, industry, culture and leisure sectors.
Our air services include:
Visual inspections (nadir and vertical point) of trees. This provides information on the state of safety and health of trees (presence of rot, fungus and fractures…) without exposing personnel to the risks of climbing.
Inspections of incidents, accidents and climatic events without personal exposure to risks.
Current aerial photography in high resolution, orthorectified, and georeferenced to make measurements, with the possibility of importing it into CAD/GIS software
Topography works to generate orthomosaics and digital terrain models (DTM)
Visual inspections before, during and in the delivery of construction and civil works projects
Visual inspections to diagnose damage to roofs and facades
Images and videos for marketing and promotion
Image processing to get point clouds, 3D models, volume and elevation measurements in a variety of formats (JPG, TIFF).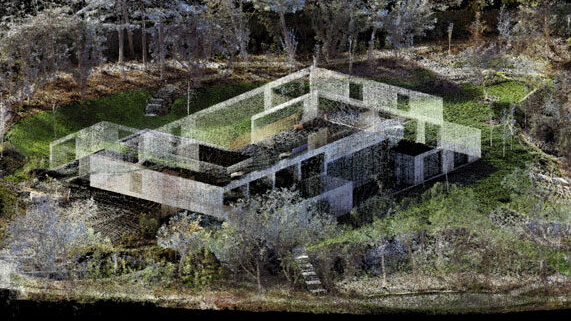 LIDAR Terrestrial
LIDAR technology obtains high-precision 3D mapping that allows the measurement of spaces and objects, the creation of metric panoramas, three-dimensional reproduction with point clouds and the generation of orthoimages. With the possibility of seeing and measuring each point, LIDAR is a tool that provides numerous solutions in architecture, engineering and design, such as:
Collection of three-dimensional tree data for monitoring and risk assessment. This includes the collection of data such as height, crown dimensions and shape, diameter at breast height, branch heights or crown transparency. one
Digital Surface Models (DSM) and Digital Terrain Models (DTM) for in-depth site analysis (elevation, slope, contour lines, river models, or field of view analysis)
Safe, efficient and georeferenced production of As-built plans of buildings, parks, structures and facilities to carry out integrated management with CMMS software
Monitoring of changes in terrestrial morphology, for example river systems, beaches or dunes.
Data delivery in various formats, such as LAS / LAZ, which allows incorporation into BIM, GIS and CAD models. This reproduction takes place in a web environment with plans and panoramic images that allow the user to navigate easily and intuitively from different points of view or take measurements (distances and heights) on the plan.
Contact us to talk about your project, request a quote or propose a collaboration